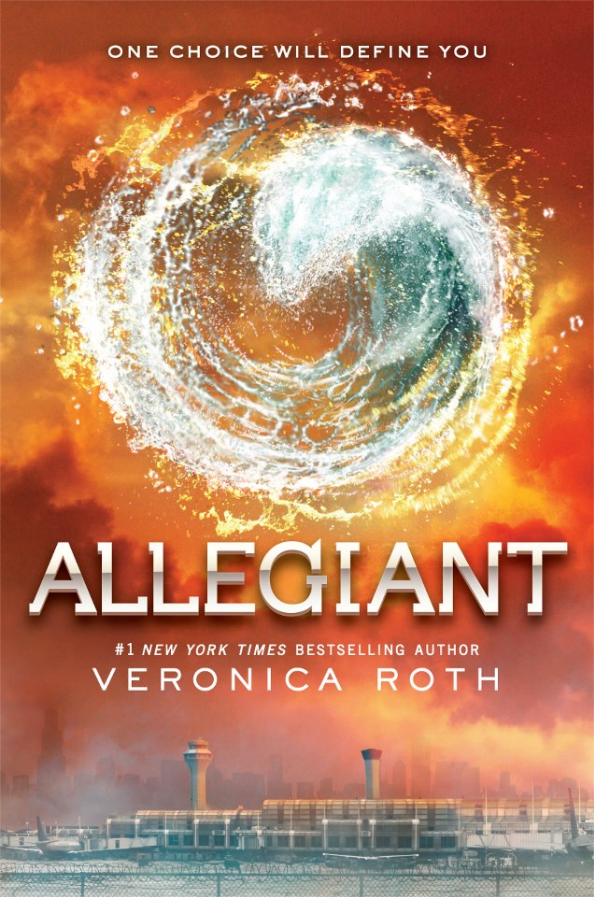 Title: Allegiant
Author: Veronica Roth
Series/Novel: Divergent (#3)
Genre: Young Adult, Science Fiction, Fiction
Publisher: HarperCollins Children's Books
First Line: "I pace in our Erudite headquarters, her words echo in my mind: My name will be Edith Prior and there is much I am happy to forget."
"The faction-based society that Tris Prior once believed in is shatter- fractured by violence and power struggles and scarred by loss and betrayal. So when offered a chance to explore the world past the limits she's known. Tris is ready. Perhaps beyond the fence, she and Tobias will find a simple new life together, free from complicated lies, tangled loyalties and painful memories.
But Tris's new reality is even more alarming than the one she left behind. Old discoveries are quickly rendered meaningless. Explosive new truths change the hearts of those she loves. And once again, Tris must battle to comprehend the complexities of human nature- and of herself- while facing impossible choices about courage, allegiance, sacrifice, and love."
Today/tonight I am going to be reviewing the final official book in the Divergent series (I say that as there is a few more books that have short stories and such). This book follows both Tobias and Tris through a new found government and allows them to explore what's outside the fence. It is truly an interesting read and for those who have read the other books I would strongly recommending continuing reading through the series. The ending is
marvelous
. As frequent readers know, I love a book that can make me feel. If you can make me fall in love with characters and feel something throughout the book, I usually enjoy the book even more.
Allegiant
did not disappoint. It had action and feeling to it as well as a sense of mystery and suspense. I hope to be able to read some of the short stories that Veronica Roth has also published featuring the Divergent characters.
THANK YOU VERONICA ROTH FOR MAKING ME REMEMBER WHAT IT IS TO TRULY FEEL AND REMINDING ME WHAT MAKES US HUMAN