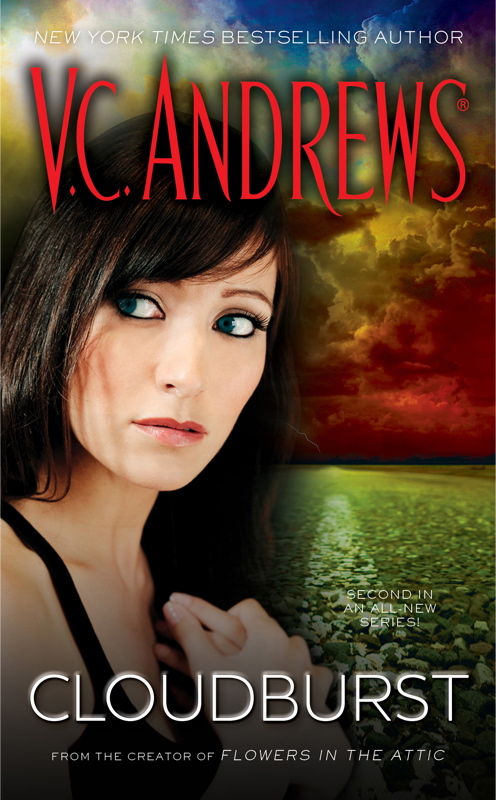 Publisher: Pocket Star Books
First Line: "Just like there are all kinds of noise in our lives, there are all kinds of silence as well."
"OUT OF A CLEAR BLUE SKY…
Since being taken in by wealthy Mrs. Jordan March and living in her exquisite home like a daughter, Sasha Porter's traumatic past- destitute on the streets, and the shattering accident that killed her mother_ seems like a fading nightmare. Beautiful and sophisticated, as bold and daring as her 'sister,' Kiera March, Sasha still keeps her mother's wise words close to her heart:
never fully trust anyone. Inside her privileged new world, it's advice that will prove more precious than gold.
…CAN ANYTHING STOP THE DOWNPOUR?
Against the wishes of Jordan's husband Donald, Sasha attract the attention of Ryder Garfield, a shy, handsome athlete, and manoeuvres her way into his heart. But Ryder's hidden torment soon explodes in a horrific tragedy that pulls Sasha into a flood of guilt and despair. And when someone she thought she could trust targets her vulnerability, Sasha recalls her mother's warnings- and a violent storm of dark deceptions and shocking family secrets is unleashed. Will she sink or swim?"
This book takes place three years after the first book is based. I found that it was a hard one to rate because it wasn't all I thought it would be. There was suspense but I was prepared for all of it. I just sat there reading and waiting for what I expected to happen to really happen. All in all not one of VC Andrews best works. It was obvious that this is one that someone else helped her finish and I just didn't find it interesting. The best part of this book for me was seeing the main character grow into who she was going to be. The way we all do eventually.
THANK YOU VC ANDREWS FOR A BRAVEHEARTED YOUNG WOMAN FIGHTING HER WAY THROUGH THE WORLD OF THE RICH AND SPOILED!