So the year is almost over, which feels amazing cause this year was all kinds of hectic. So here I am with some happy memories of the time I spent with books over the past year and the ones that really just got me. That's right its time for the 5/5 of 2016. (These will be presented in the order that I read the books, not in the order of most loved because I loved them all).
Furiously Happy: A Funny Book About Horrible Things by Jenny Lawson: The first book I read in 2016 was a gift from a dear friend in college. I was having a tough time reading through college but I picked this one up over winter break and adored it. It is one of the few non-fiction reads that I read this year. I loved it! I thought that Jenny Lawson was an interesting person to hear about and some of her stories really hit close to home.
We Were Liars by E. Lockhart: This book caught a lot of flack around the book community. Many people didn't like it but I was one that did. And when I say that I liked it, I really mean to say that I loved it. This book follows four friends and that's all I'm going to say to keep it a mystery for anyone who might choose to read it.
Glass Sword by Victoria Aveyard: This is the second book in the Red Queen Series and I loved it. I thought that the world building grew incredibly and the change of pace was exhilarating. I love Victoria Aveyard's writing style and can't wait to see what will happen in the next book King's Cage.
Cruel Crown by Victoria Aveyard: I ordered this when I preordered Glass Sword because I had a feeling I would need more from this world and it's just what I needed. I thought that this really helped to bring parts of the story together especially right after reading Glass Sword. I can't wait to see where this series will take its fans.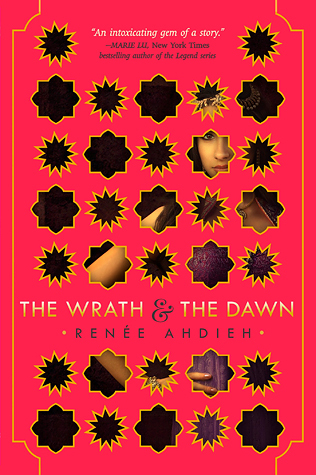 The Wrath and The Dawn by Renee Ahdieh: I picked up this book from a library by my college after hearing a friend say it was unlike anything she had ever read. She and I had similar tastes so I thought I would give it a go. I thought that it was an incredible story to read. It's a retelling of A Thousand and One Nights and tells the story of a girl who weds a boy-king who is known to murder each new bride he takes. I thought that the story was amazing and would recommend to lovers of retellers or those looking for more diversity in their YA stories.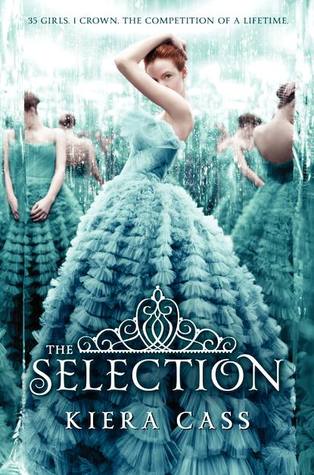 The Selection by Kiera Cass: I can hear people clicking away from this page because this series gets a lot of hate. I read the whole series this year and while there were some stories that I enjoyed more than others, I thought that this first book was a solid starting point and while it looks like a fluffy novel it deals with so much more. I thought the world was important to see and learn about and while that kept me interested, the drama did even more so.
The New Hunger by Isaac Marion: This is a novella based in the Warm Bodies world and while I hadn't read the book for quite some time I thought this book brought me right back in and interested me even more. The next book is supposed to come out shortly, so I look forward to seeing what other books will be in this series and where it will take the readers.
The One by Kiera Cass: See I told you that I liked some more than others. What can I say, I'm a sucker for an ending and this book was full of drama and change. I loved it.
Happily Ever After by Kiera Cass: Because I hadn't had enough back stories for some of the characters I picked up this book and fell in love with the first three books even more. I thought that the novellas gave real insight into the characters choices throughout the rest of the series and helped set me up for the fourth and fifth book.
Illuminae by Amie Kaufman and Jay Kristoff: So this is one of the first science fiction books I think that I've ever picked up. I loved it. The different media used in this book was amazing and helped the 500+ pages seem like nothing at all. I loved the action and world-building overall.
A Court of Thorns and Roses by Sarah J. Maas: Everyone kept telling me to read something about Sarah J. Maas this year and I put it off until I found a paperback copy of this book for only $10. So I picked up this beautiful retelling and fell in freaking love. I thought that the characters were deep and the world building was fantastic.
Escape from Lucien & Firelight by Kazu Kibuishi: These were two amazing graphic novels that I read this year and sped through. I think this series really grew with each book and really came into its own throughout the series. I look forward to the next two novels when they come out.
A Court of Mist and Fury by Sarah J. Maas: I thought I couldn't love this more than the first book and that there was no way it would be better and then bam! It happened. Sarah J. Maas is amazing and I'm trash for her writing. I still haven't read Throne of Glass but I'll get there I promise.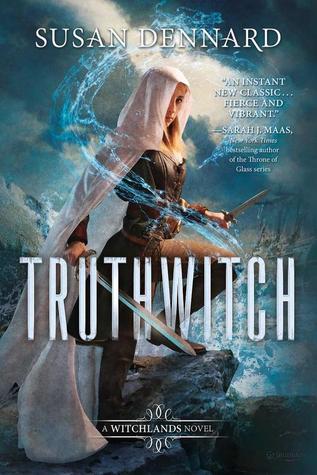 Truthwitch by Susan Dennard: This is a fantasy novel that came out this year that focuses on female friendship. While there is a love interest it is not the most important aspect of the story and I loved that. Amazing! And not so patiently waiting for the next book to come out.
The Girl With the Lower Back Tattoo by Amy Schumer: I read this book when I really needed a good laugh. Something to get me through a tough time and it really did. I learned so much more about a comedian that I love and I rewatched her comedy specials with what I read in mind. Some how I loved her even more.
The Reptile Room and The Wide Window by Lemony Snicket: So I'm trying my best to reread this series before I watch the new Netflix adaptation. I can't wait to read the rest of the series but these are still two of my favorite in the series.
The Winner's Crime by Marie Rutkoski: Yes, I also read the first book, but this book was even better. I thought that it was far more fast paced than the first one. The characters showed so much more emotion and the suspense killed me at every corner.
Gemina by Amie Kaufman and Jay Kristoff: The follow-up to the first book was so incredibly different and I'm just waiting here anxiously for the next book announcement... please... please?
So there is the long list of amazing books I had the opportunity to read this year. I look forward to reading even more next year and whatever books come our ways (*coughes* Kings Cage).
Thanks for reading,
Sidny