So it's the time of year where I can have all the warm drinks without people questioning me so it's time for....
The Coffee Book Tag!
I'm not sure who created this tag but are you ready for me to answer strange questions?
Let's do this!
Black: A series that's tough to get into but has hardcore fans.
For this book, I will have to go with TheInheritancee Cycle by Christopher Paolini. I always hear either people didn't finish this series or they loved it. I fell into the first category.
Peppermint Mocha: A book that gets more popular during the winter or a festive time of year.
Around Christmas I often see many people reading How The Grinch Stole Christmas by Dr. Seuss. I work in a childcare centre so this is a pretty popular winter book around the daycare.
Hot Chocolate: A favourite children's book
Am I the only one who loved The Book with No Pictures by B.J. Novak. If you have not read this children's book you need to. Now! It's hilarious.
Double Shot of Espresso: A book that kept you on the edge of your seat from start to finish
I recently, sort of, read A Court of Mist and Fury by Sarah J. Maas and I couldn't put it down. Anytime I could I had that lovely book in my hands and now I need the next one. Anytime!
Starbucks: A book you see absolutely everywhere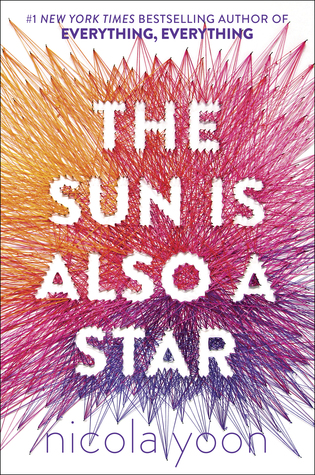 I watch a lot of booktube and while I'm not a huge contemporary fan everyone is talking about The Sun Is Also a Star by Nicola Yoon. While I have no plan to read this book at this time I could be persuaded.
The Hipster Coffee Shop: A book by an indie author (a shout out)
I think that the Florence Waverly series deserves a shout out. Ciye Cho offered me the chance to read this series and so far I have loved it. Although it has had it's ups and downs I look forward to reading more by this author.
Oops! I Accidently Got Decaf: A book that you were expecting more from
With Malice by Eileen Cook. I just didn't think it would have such an unsatisfying ending, it was extremely frustrating.
The Perfect Blend: A book or series that was both bitter and sweet, but ultimately satisfying.
I think that Between by Jessica Warman was a perfect mix of thriller and supernatural for me as an earlier reading. I really enjoyed the book overall and still recommend it to friends.
Chai Tea: A book or series that makes you dream of far off places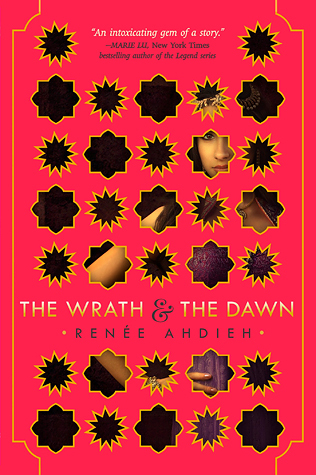 When I read The Wrath and The Dawn by Renee Ahdieh this summer I was dreaming of the world. it was so well described and interesting that it was hard not to picture it throughout the day.
Earl Grey: Name your favourite classic
I really enjoyed To Kill a Mockingbird by Harper Lee when I read it in high school and I think it proves an interesting point about society as a whole during the time it was written. I hope to read more classics at some point although my tbr is pretty intimidating at the moment.
Green Tea: A book or series that is quietly beautiful
The first 3 books of the Selection series as it deal with so much more than girls in pretty dresses. Thank you, Kiera Cass for such an amazing series overall.
Thanks for reading,
Sidny