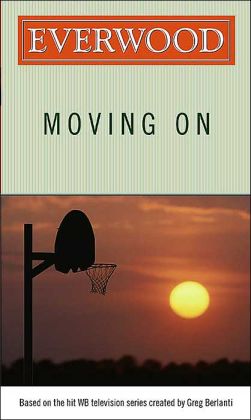 Publisher: Simon Spotlight
"Just when Ephram Brown starts to think Everwood isn't so bad after all, everything changes. Thanks to Dr. Brown's skill as a neurosurgeon, Colin Hart comes out of his coma and makes a miraculous recovery. The town's golden boy is back, and everyone is thrilled-no one more so than Amy.
She has her boyfriend back, and that's the only thing in the world that matters to her. Ephram's friendship and the kiss he and Amy shared just before Colin woke up seem to have slipped her mind completely. The irony that while she's trying to pretend she barely knows Ephram. Colin wants him to be his best friend. That's when things get awkward.
Amy and her brother, Bright, want the old Colin back- the one they used to spend all of their time with before the accident. What they don't realize is that Colin may be gone forever."
This is the second book that has been adapted from the Everwood tv series. I was happy that I had picked up both the first and the second book when I went book shopping last time around. I loved that I got to read into the characters and see them grow into themselves. Good or bad. It's really important for an author to show the change in characters and I feel like that's something tat so many people miss. If your characters are always the same, it gets to be a boring book. I think another important to see that the characters in this instalment start acting differently towards each other. They start to actually form bonds and friendships. Getting to understand what everyone else is about.

I also feel like these teenage characters and transforming from teens to adulthood and it's definitely a tough transition to make.
One thing I didn't care for during this book is the way that cliques are shown. It's such a stereotype. I mean the popular people are all jocks and the golden boy of course is the all star. And everyone bends over for the all star. In real life it's not like that. These fit so many stereotypes.
THANK YOU GREG BERLANTI FOR SHOWING THE RESULT OF HORRIBLE ACCIDENTS!